Homecoming Spirit Games at MHS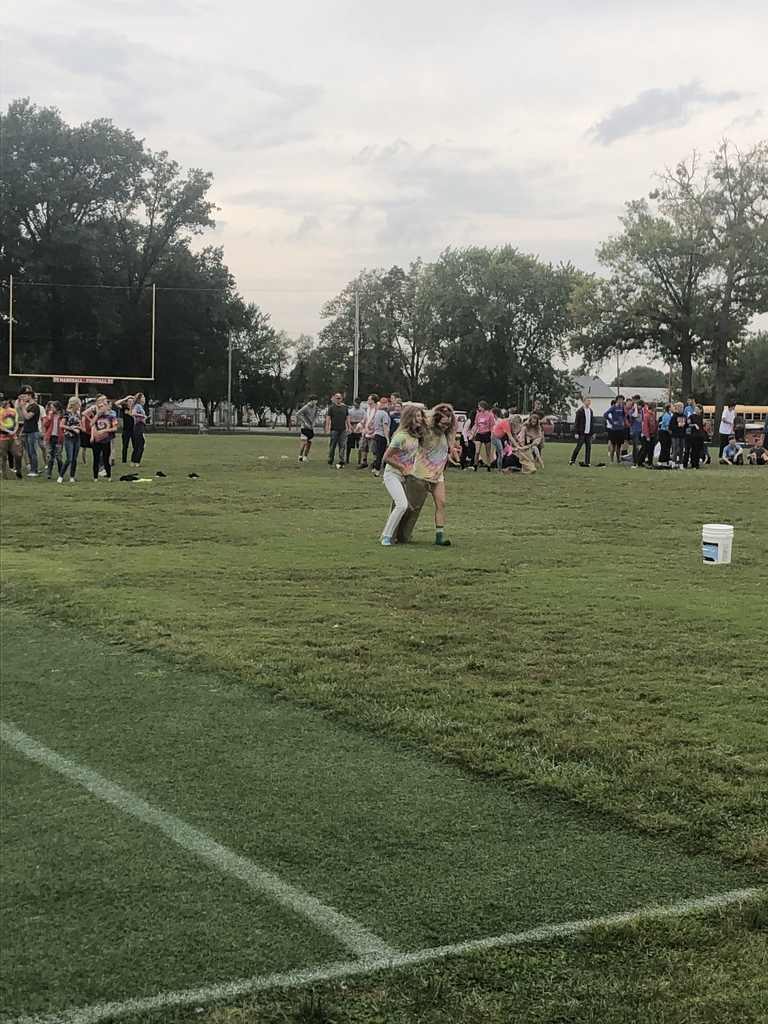 The Marshall Music Boosters Annual Pork Burger Drive-Thru is Friday, Oct. 11th, 4-7 p.m. in the parking lot in front of the high school office. A $7 meal includes a pork burger, chips, cookie, and a bottle of water. Extra pork burgers are $3.
MHS students attend College and Career Day at Lake Land College.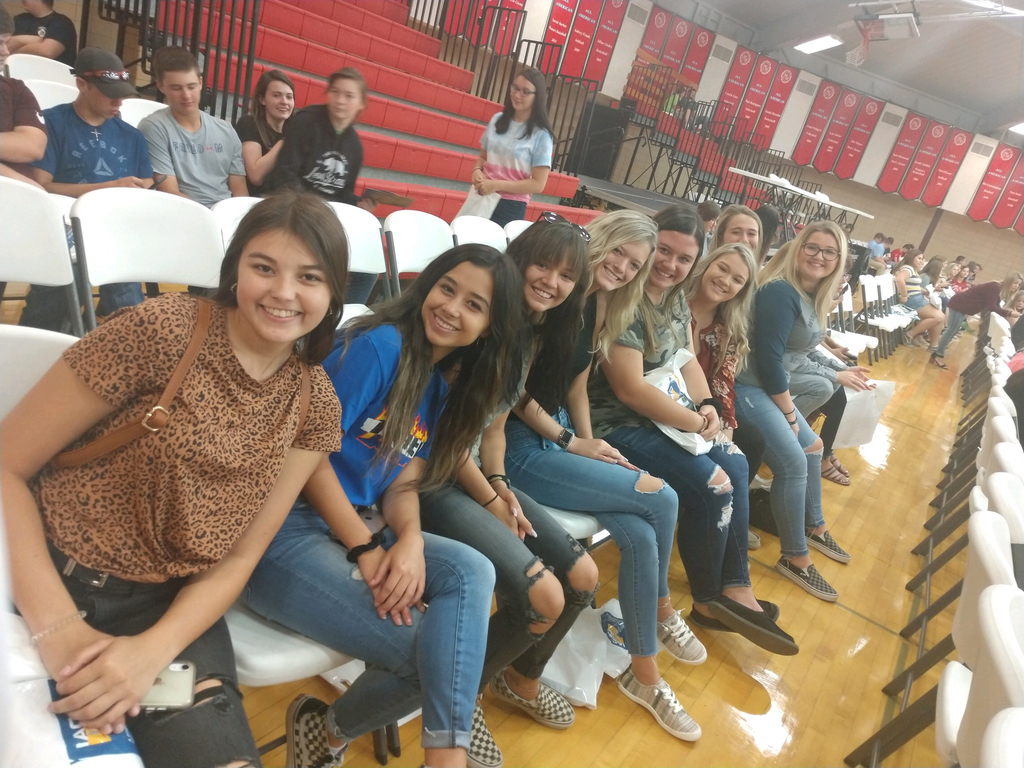 Each week during football season, WCIA features the "Tackle Hunger" game of the week between two rival schools. Week 6 Tackle Hunger game takes place on October 4th in Paris. Students from both Marshall and Paris will be hosting a food and/or fund drive to benefit Eastern Illinois Food bank and a local pantry. Marshall Student Council will be collecting funds the week leading up to the October 4th game and also at the game at Paris High School until halftime. Bring your monetary or food donation to the game or send your donation to Marshall High School (attention Amy Gard/Student Council) by October 4th. Tackle Hunger - GO LIONS! Beat the Tigers!

Congratulations to our MHS 2019-20 Interact Officers
Ms. Goekler's Life Science class completing their lab looking at cheek and onion cells through their microscopes.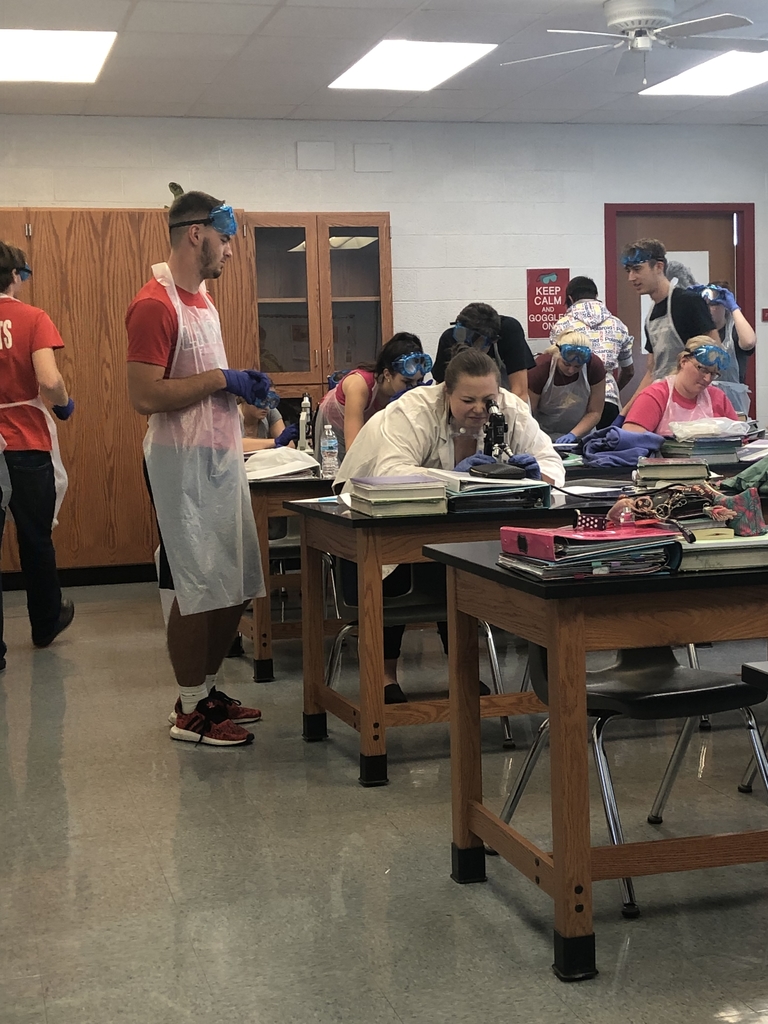 The Marching Lions at the Greenup Parade
Girls Cross Country Mattoon Invitational Champions!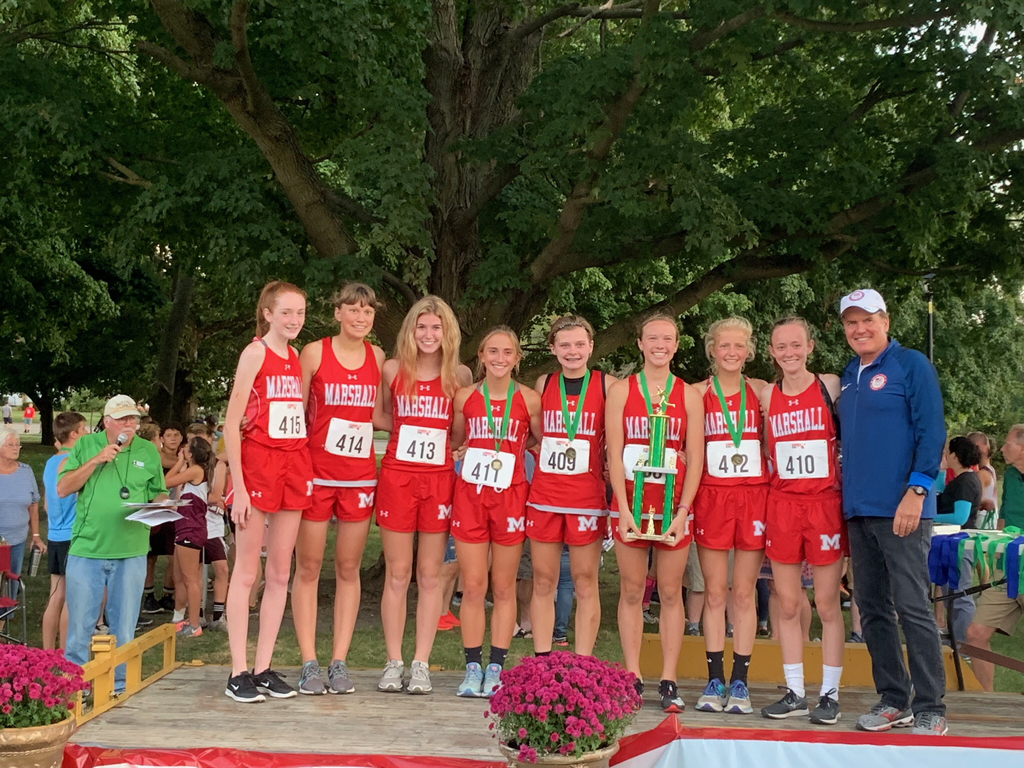 Lions football win at Robinson. 20-14

Boys and Girls XC sweep the Shelbyville Trail Invite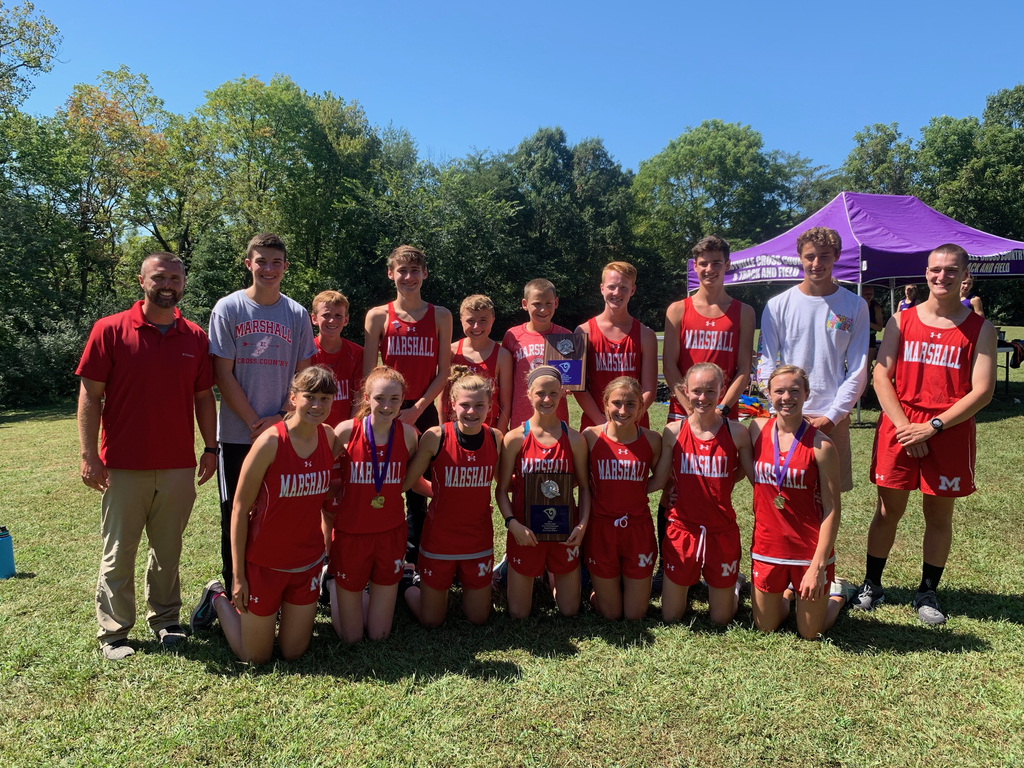 Class of 1969 tour of HS & JH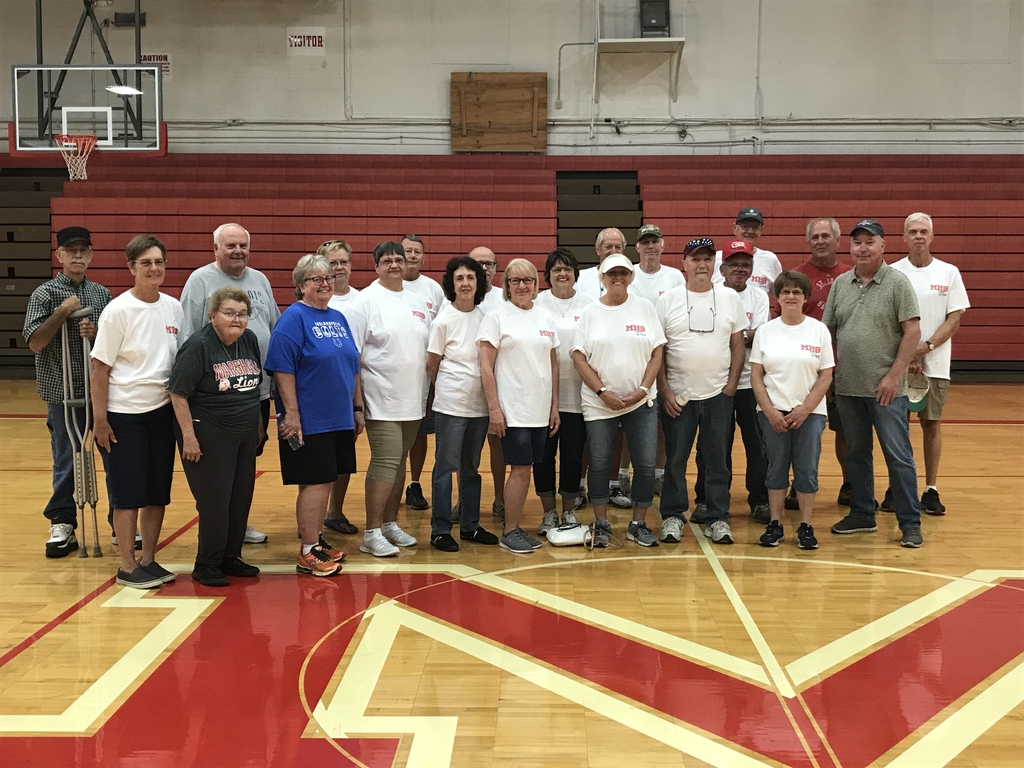 Volleyball takes 3rd in Robinson Tournament going 3-1 on the day.
Beach Night at Bush Field

The MIni Marching Lions join the MHS Marching Lions on the field for the school song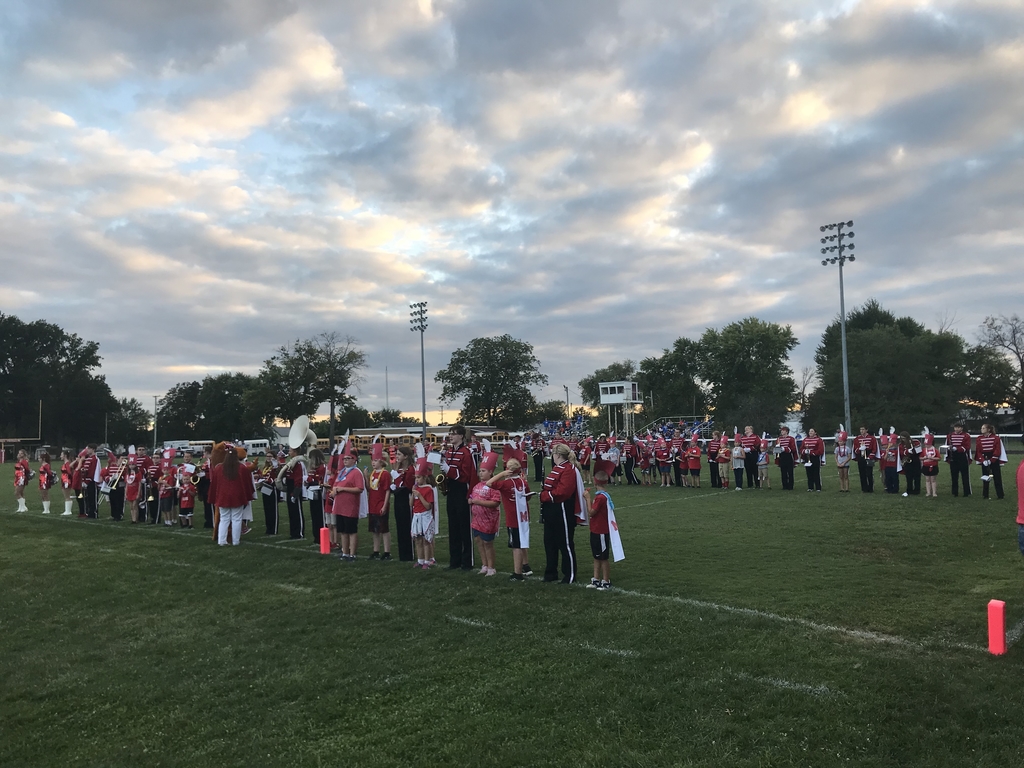 MHS Boys and Girls Golf Results have been added to the Golf Schedule on the App & Website.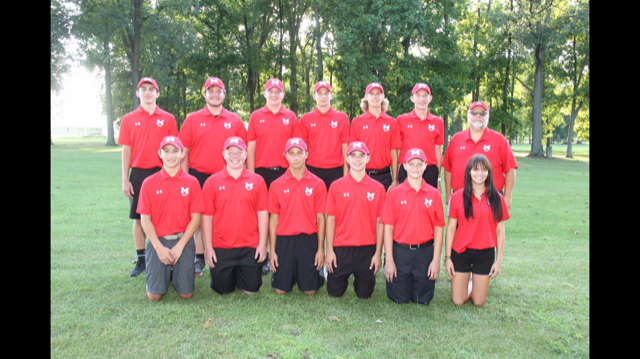 MHS Girls XC Doc Acklin Champs!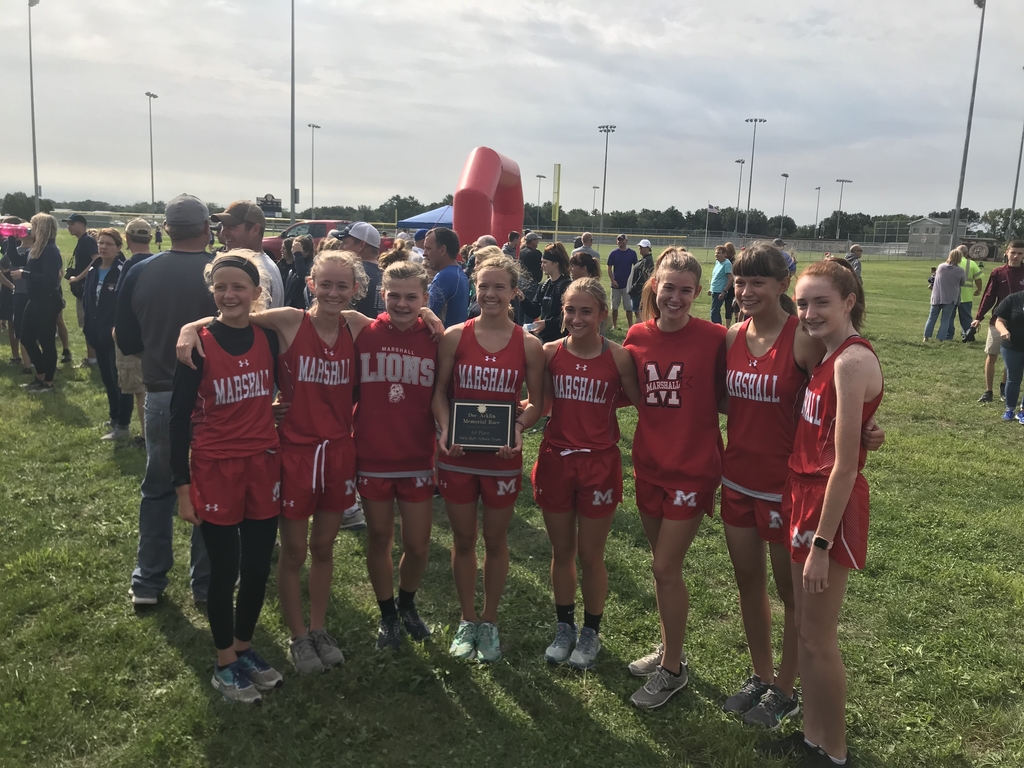 28-16 Lions Win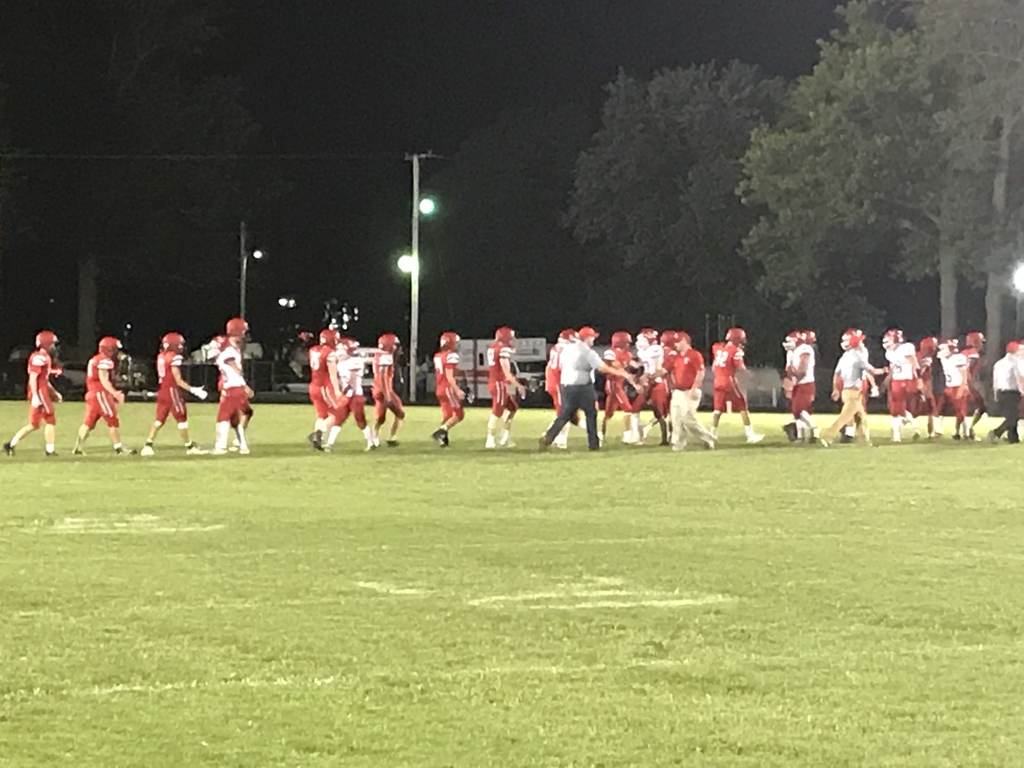 Friday Night Lights 6-0 Lions end of 1st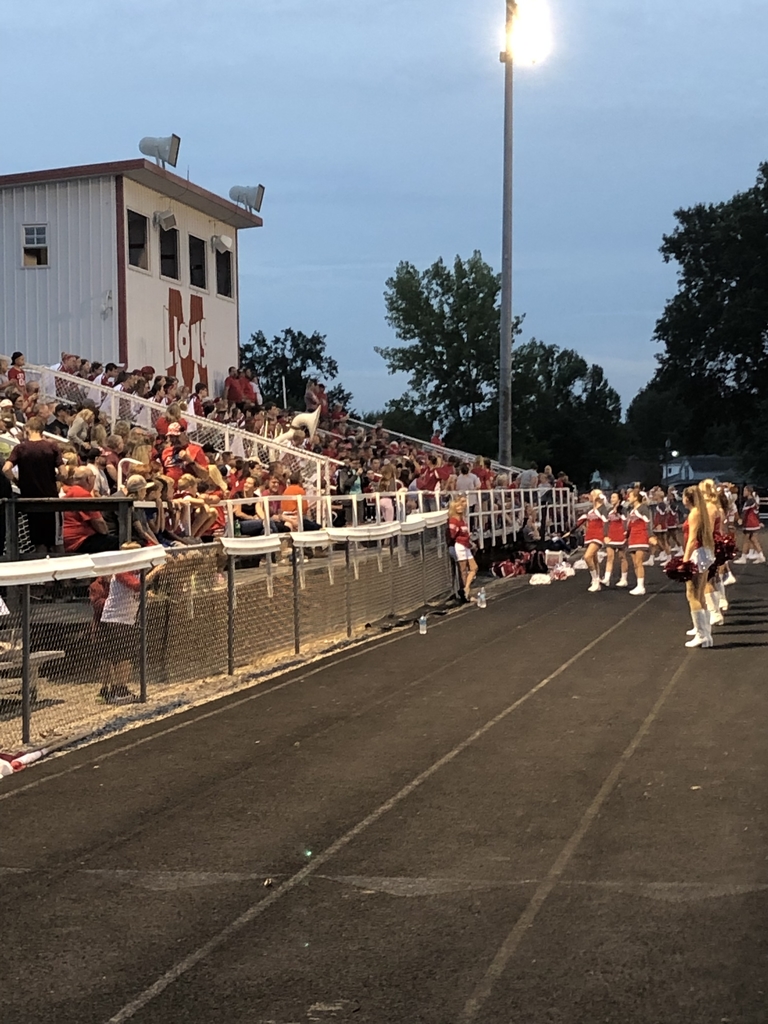 That's a 2 set win in the season opener for volleyball.